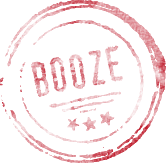 cocktails & such:
rotating whiskey flights:
rocky's heaven hill flight $17
1 oz selections
1. elijah craig small batch bourbon 94 proof. honey, sweet corn, vanilla, brown sugar. roasted nuts, creamy vanilla, molasses, tropical fruits on the palate, hints of dry oak and cinnamon.
2. rittenhouse rye 100 proof. dried fruits, toffee, and sweet pepppers. Tastes of cocoa, citrus, cinnamon, nutmeg, and vanilla with a maple-like finish.
3. pikesville rye 114 proof. dusty cocoa notes with oaky smoke underneath. dry and spicy, with honeyed rye and cloves. soft vanilla and baking spices.
jack daniels single barrel flight $37
1 oz selections
1. jack daniels single barrel select 94 proof. layers subtle notes of caramel and spice with bright fruit notes and sweet aromatics
2. jack daniels single barrel rye 94 proof. complex flavors of ripe fruit mingle with light toasted oak notes. rich with spice and a pleasant lingering finish.
3. jack daniels single barrel barrel proof 130.9 proof. intense, bold, smooth, trademark vanilla and toasted oak flavors.
favorites
montana manhattan 11
bourbon, cinnamon infused sweet vermouth, angostura
creamed old fashioned 10
bourbon, vanilla bean sugar, black walnut bitters, soda
ballardmaker 10 (spike with bacon $1)
1oz whiskey & half pint of beer…bartender's choice
bitter me timbers 12
rye, campari, grapefruit liqueur, lemon, ipa
ginger bee 10
vodka, ginger liqueur, honey, lemon, lavender bitters
seasonal
rum and bass 12
dark & silver rum, montenegro, lime, falernum, cherry
alpine amor 14
mezcal, genepy, pineapple, lime, ginger, firewater
beet still my heart 14
gin, beet vinegar, lemon, montenegro, rose water, egg white
peat me at midnight 12
peated single malt, rose', blanc vermouth, cardamom bitters
todd's hot sister 10
bourbon, allpsice, ginger, honey, lemon, whiskey bitters, h2o
wine:
make haste, cinsault, II vintners, yakima valley, wa 14
zinfandel (organic), bonterra, mendocino, ca 9
gruner veltliner, joel gott, columbia gorge, wa 12
sauvignon blanc, mantanzas creek, sonoma, ca 11
sparkling, brut, jfj, ca 9