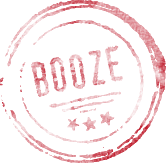 cocktails & such:
rotating whiskey flights:
bulleit flight  $16
1 oz selection
1. bulleit bourbon  90 proof.  The high rye content brings a gentle spicyness that leads into a smooth palate of maple, oak and nutmeg.  Long, dry finish.
2. bulleit rye 90 proof.  This 95% rye mashbill offers rich oaky flavors with smooth hints of vanilla, honey and spice.  A clean finish with long lingering notes.
3. bulleit 10 year bourbon 91.2 proof.  This new offering has a great deep flavor with big notes of honey and dried fruit.  A long, smoky finish..
damon's high-octane flight  $17
1 oz selections
1. blanton's single barrel bourbon 93 proof.  The original single barrel, released in 1985, has spicy aromas of dried citrus and ornage peel.  Hints of burnt sugar, caramel and clove lends a nice balance to offset vanilla and honey
2. medley bros. bourbon 102 proof.  Youthful grain gives way to aromas of caramel and butterscotch.  Green apple and mint lead to chile pepper and cinnamon.
3. pikesville rye 110 proof.   It'll get you drunk!
cocktails:
ballardmaker  $8 (spike with bacon $9)
1oz whiskey with cube & half pint of beer…bartenders choice
creamed old fashioned  $9
bourbon, vanilla bean sugar, black walnut bitters, soda
backyard lemonade  $9
rock and rye whiskey, lemon, white dog honey, sprite
rye and dry manhattan  $9
bulleit rye, dry vermouth, black walnut bitters, lemon peel
montana manhattan  $8
bourbon, infused sweet vermouth, bitters, cherry
the barkeep  $9
rye, mint, lemon, fernet branca
spring forward  $9
mezcal, lime, ginger syrup, creme de violette, soda
bridge and tunnel  $9
vodka, st. germain, grapefruit, champagne
gin blossom  $9
london dry gin, lemon, dolin genepy vermouth, soda, peychaud's bitters
wine:
pinot noir, hahn, ca  $9
petit syrah, cycles gladiator, central coast, ca  $9
chardonnay, lone birch, prosser  $9
sparkling, jfj, ca  $10
pinot gris, canoe ridge, columbia valley  $9
rose, bbq wines, richland  $9